First Class Samsung Gear VR Rental Agency
You can rent the Samsung Gear VR device with proper installation and guidelines. Everything to make it as easy and interesting for you to experience the full benefits of Virtual Reality will be made available to you by us.
HOW TO RENT SAMSUNG GEAR VR HEADSETS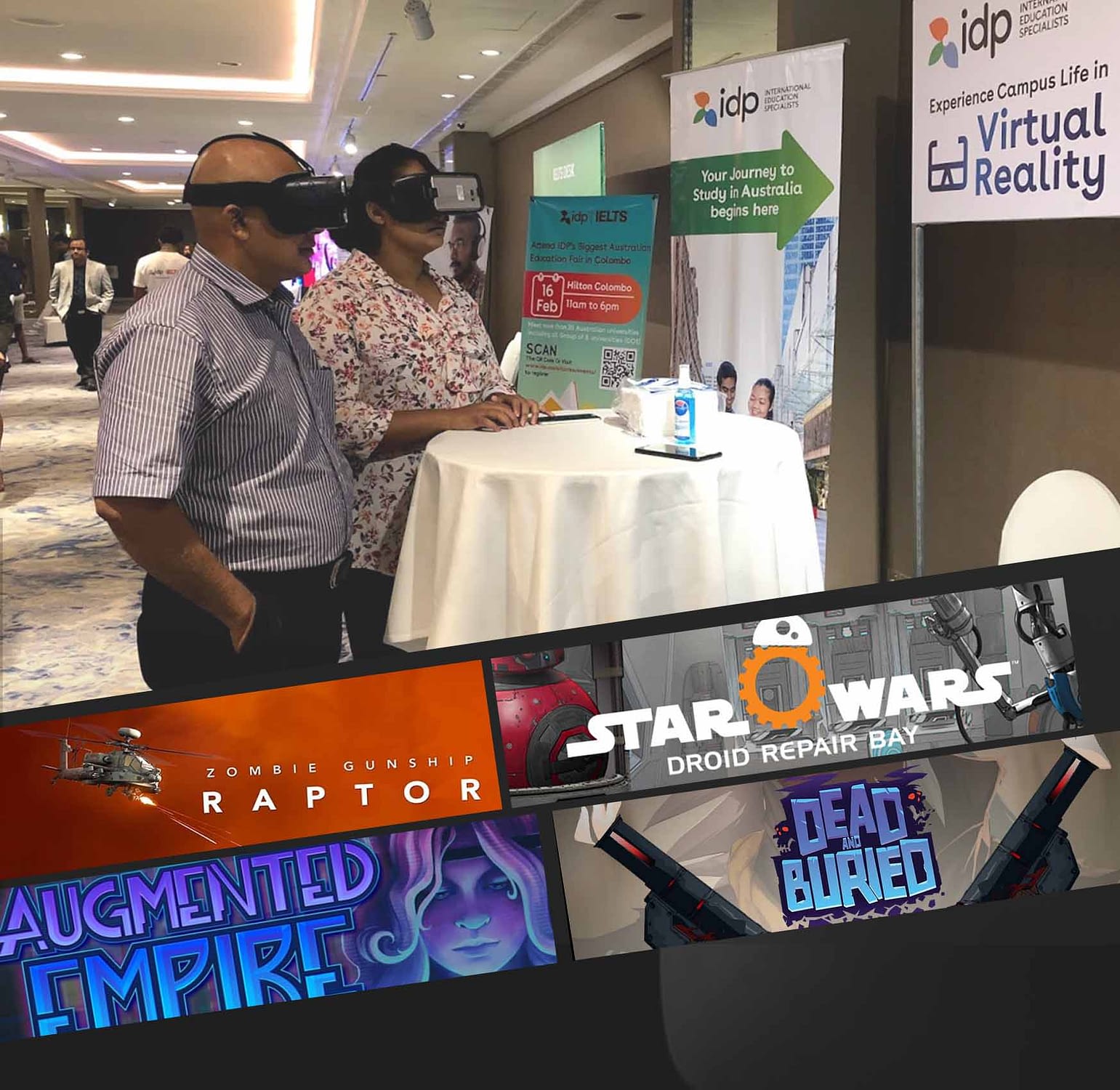 If you're not familiar with VR headsets, you might require a little assistance. Our well-trained expert rentals can help alleviate you of the stress if you feel you need help setting up the hardware. We can make renting the Samsung Gear VR device easy. Permit our experts to see you through the process.
B. EQUIPMENT ONLY RENTALS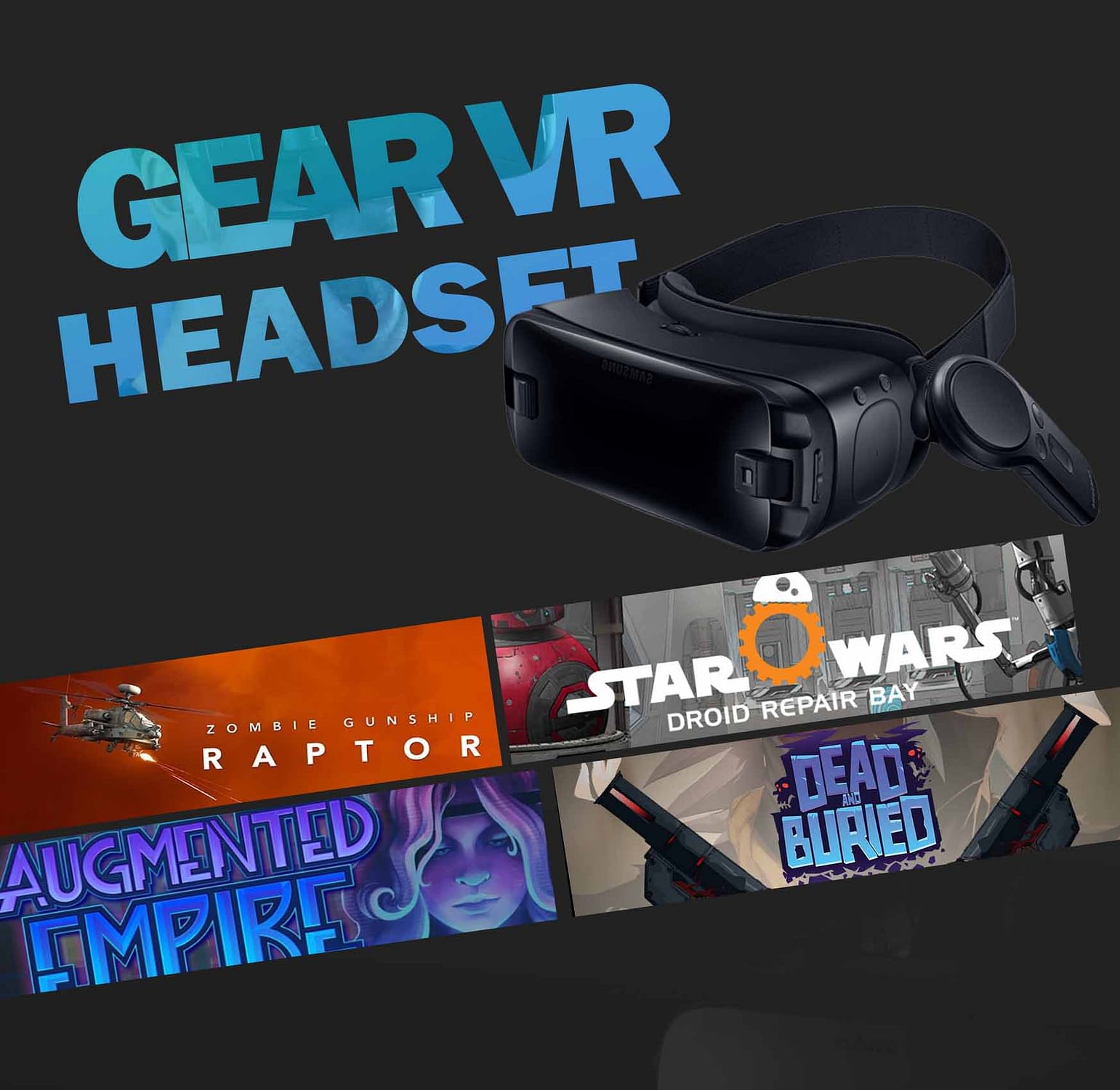 If you already possess the personnels you need to accomplish your goals, permit us to provide you with the latest and fully functional equipment and devices to ensure your guests have a blast.
What The Gear VR Looks Like
Included With Our Rentals
Latest Gear VR Headsets With Upgraded, Sanitary Face Pads.
New Samsung Galaxy S7 Phones (Wifi Only)
High Quality Headphones
Samsung Power Chargers & USB Cables

Premium Pelican Cases (With Wheels) For Easy Equipment Transport

Up To Three Hours Of Pre-Event Strategy With VR Event Experts

Documentation (PDF) On How To Use Your Rented Device

Unlimited Email & Phone Support
Virtual Reality: 360° viewing

Weight: 0.76 lbs

Sensor Type: Accelerometer, Gyro Sensor, Proximity Sensor

OS: Android Lollipop 5.0 or later
ABOUT THE SAMSUNG GEAR VR
The Samsung Gear VR is the top-rated virtual reality device made available. It enables you transform your desires into reality virtually, and also take you to places you have always dreamt to be at.
The inclusion of the Oculus features and specifications into the Samsung Gear VR headsets, provides you with a fascinating virtual reality experience for you and in your diverse operations.
The Gear VR unit comprises of a powerful processor and an extraordinary AMOLED screen directed at building fascinating real life movements and environments virtually. It is am easily operated devices as the headset comprising of a home button and a very reflexive touchpad. 
More so, the device enables you take your gaming experience to a greater height of operation as the device puts you into the right position for action.
The Samsung Gear VR is assured to provide your guests with a remarkable experience. We exist to assist you in renting a fully functional Samsung Gear VR to help you ensure that your event is fun-packed and interesting.