First Class PlayStation Rental Agency
Charter the PlayStation VR device from the best. Ranging from the latest equipment and professional event execution fragments to extraordinary or custom VR experience, we exist to satisfy your needs.
HOW TO RENT THE PLAYSTATION VR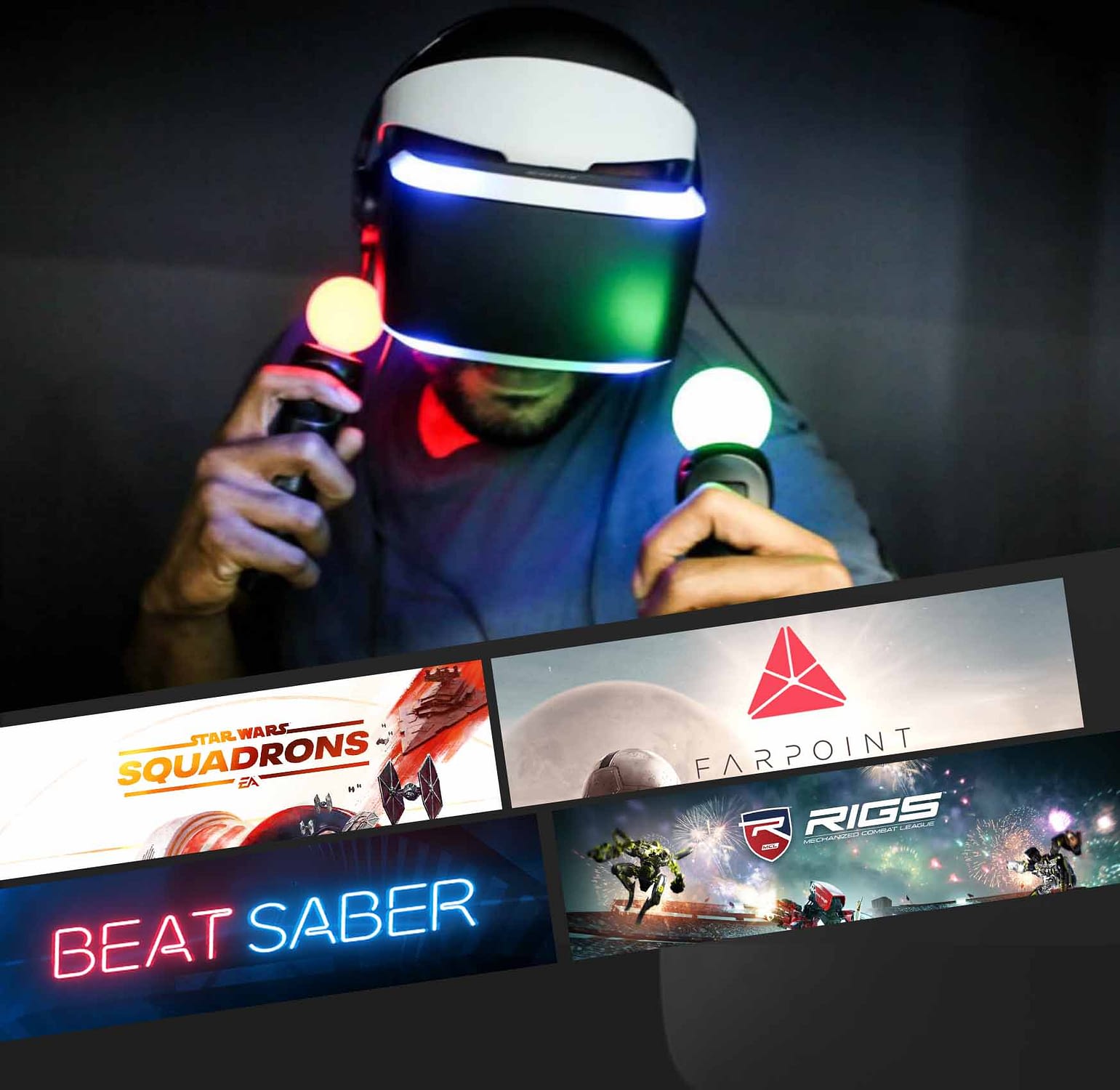 If you're not familiar with VR headsets, you might require a little assistance. Our well-trained expert rentals can help alleviate you of the stress if you feel you need help setting up the hardware.We can make renting the PlayStation VR easy. Permit our experts to see you through the process.
B. EQUIPMENT ONLY RENTALS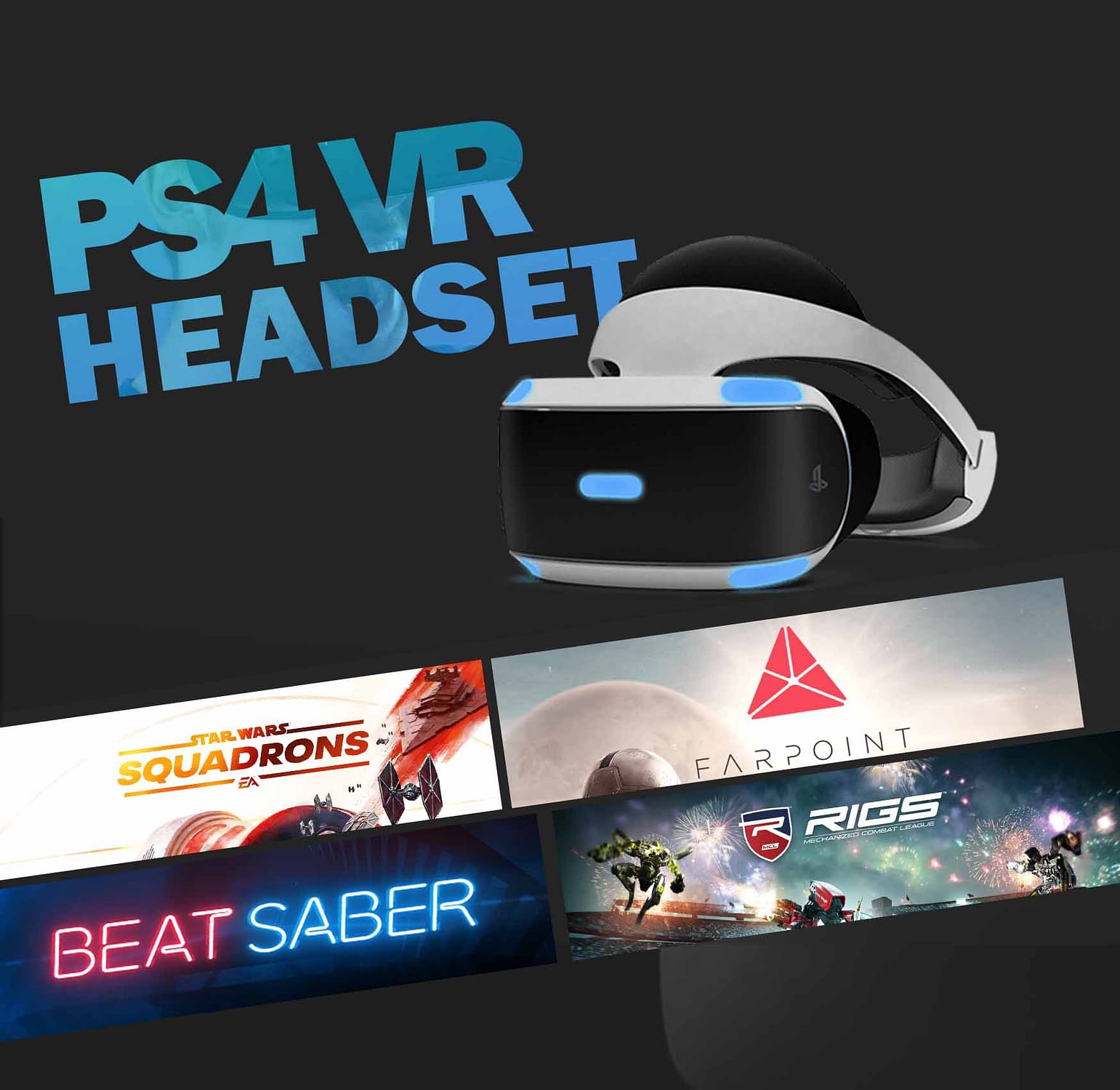 If you already possess the personnels you need to accomplish your goals, permit us to provide you with the latest and fully functional equipment and devices to ensure your guests have a blast.
What The PS4 VR Looks Like
Included With Our Rentals
New Playstation VR Headsets & Required Accessories
Playstation 4 Console Preloaded With Selected VR Experiences
40′ Samsung TV with Tripod
High Quality Headphones
One Power Strip, Plus Necessary Extension Cords

Up to Three Hours of Pre-Event Strategy with VR Experts

Unlimited Email and Phone Support

Premium Playstation VR Cases For Easy Equipment Transport


Virtual Reality: Fully Immersive 360° Viewing

Headset Weight: 1.34 lbs

Headset Sensor Type: Gyroscope, Accelerometer

Stationary Sensor Type: Photosensor camera

Playstation "Move" Controllers: Wireless, vibration feedback, color-changing, motion tracking sphere
The PlayStation VR (PSVR) is Sony's virtual reality system. It compels the use of a PlayStation console to function. It's head unit has a lot of features that makes it similar to other PC-based VR devices like the HTC Vive and Oculus Rift. The only difference between them is that it uses a PS4 console instead of a VR-capable computer to function.
Head tracking is one of the most essential feature about virtual devices. It enables games and applications to respond and register your head movement. With the tracking LEDs that are built into the surface of the headset, head tracking is made possible.
As Sony's major VR headset, the PSVR was constructed to provide users with a 360˚ viewing area possibility and also a huge capacity of VR content which all consists in providing extraordinary virtual reality experience.
The PSVR is sometimes recognized as the most balanced VR selected device because of it's simple design and operation and also its ultimate quality content.
Including the PSVR to your next event will produce an impressive experience for your guests that they will never forget, and we are ready to assist you in making it happen.