First Class Oculus Quest Rental Agency
Charter the Oculus Quest from the best. Ranging from the latest equipment and professional event execution fragments to extraordinary or custom VR experience, we exist to satisfy your needs.
HOW TO RENT THE OCULUS QUEST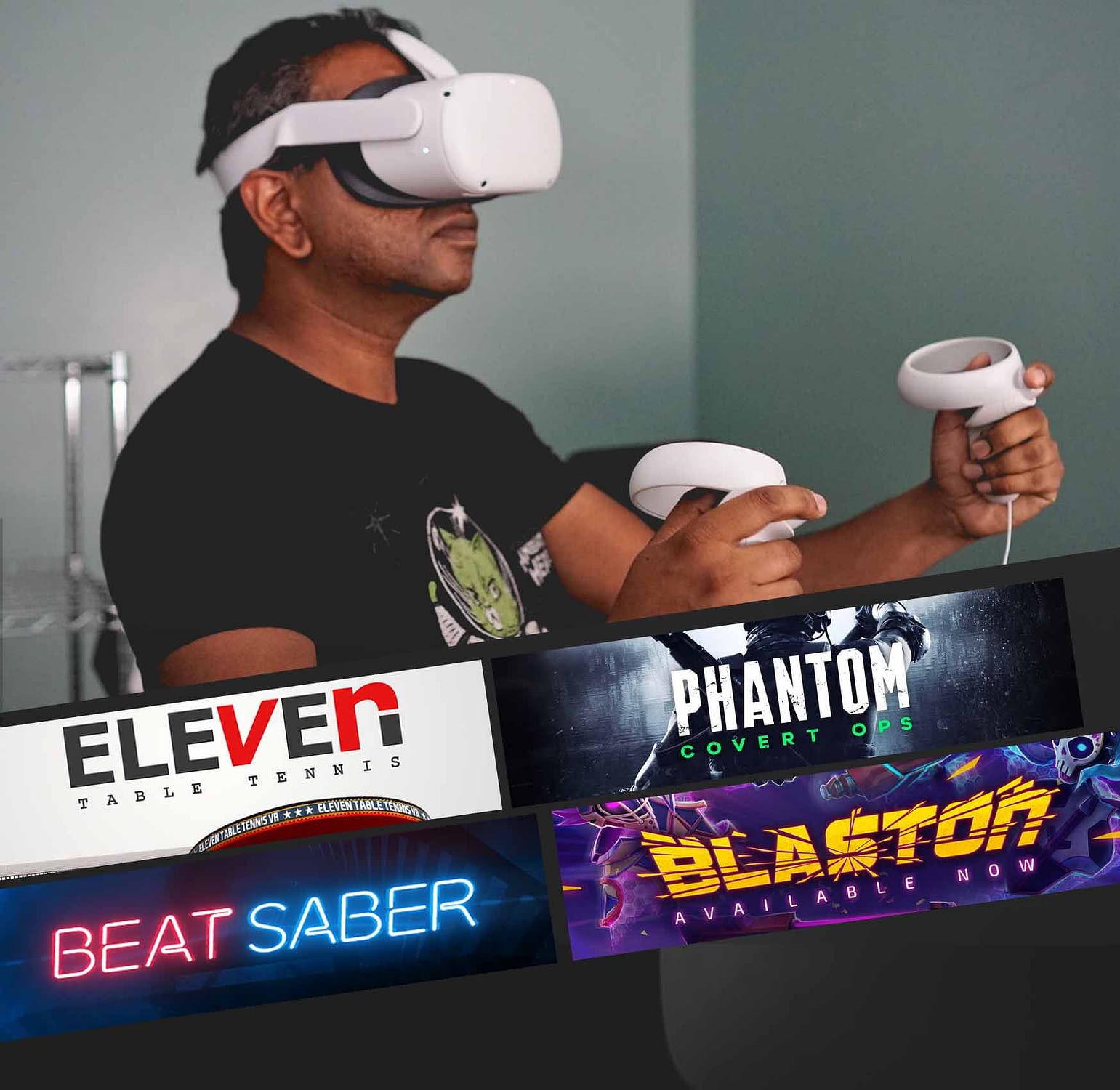 If you're not familiar with VR headsets, you might require a little assistance. Our well-trained expert rentals can help alleviate your stress if you feel you need help setting up the hardware. We can make renting an Oculus Quest easy. Permit our experts to see you through the process.
B. EQUIPMENT ONLY RENTALS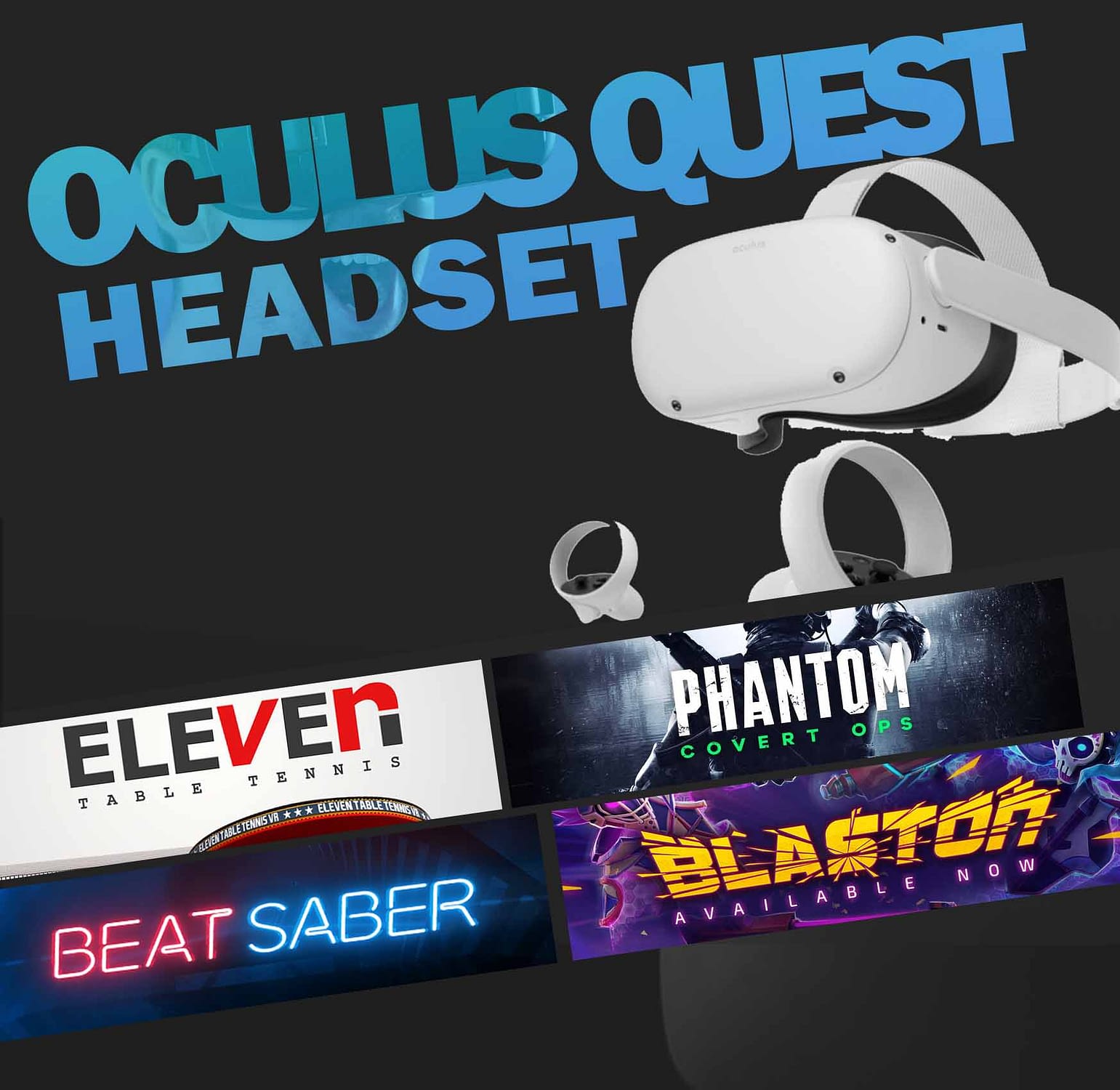 If you already possess the personnel you need to accomplish your goals, permit us to provide you with the latest and fully functional equipment and devices to ensure your guests have a blast.
What The Oculus Quest 2 Looks Like
Included With Our Rentals
Oculus Quest headset with Sanitary Face Pads & Frame-Friendly Spacer

Two Touch Controllers
15 W Power Adapter & Double A Batteries

Premium Pelican Cases (With Wheels) For Easy Equipment Transport

Up To Three Hours Of Pre-Event Strategy With VR Event Experts

 Documentation (PDF) On How To Use Your Rented Device

 Unlimited Email & Phone Support
Display panel: OLED

Display resolution: 1440 x 1600 per eye

72Hz refresh rate

Qualcomm Snapdragon 835 processor

 4GB RAM

Lithium-ion battery with 2-3 hours playtime
6 degrees of freedom head and hand tracking
Weight: 571g
The Oculus Quest is an original all-in-one gaming device built for virtual reality. Play almost anywhere with just a VR headset and controllers. This extraordinary VR gaming headset comfortably integrates both the comfort of a handheld gaming console and the transparent versatility of virtual reality. 
The insides of the headsets are stuffed with electronics, consisting of a Qualcomm Snapdragon 835
mobile chipset from 2017 and 64GB or 128GB of storage. It reinforces features like a volume rocker, a power button, and a USB-C charging port. There's a battery that's supposed to last between two and three hours. 
The device is capable of remembering up to five spaces and automatically capable of switching between them, so you can move between rooms without repeating the setup. Oculus has also shown off "arena-scale" VR with the Quest. The Quest's maximum play space is 25 by 25 feet. The device won't support drawing a wider boundary. 
The headset includes positional audio assembled right in, and the two touch controllers intuitively bring players' gestures to life within the game. No additional hardware is required to use the Oculus Quest.With dominant tracking ability thanks to Oculus Insight, your movements could be analyzed in VR with no necessary external accessories. Although Quest is primarily used to provide the most immersive VR gaming experience, it still consists of lots of other applications, from allowing you to explore natural monuments from the comfort of your own home to attending movie screenings in virtual theaters with your friends.