First Class HTC Vive Rental Agency
You can rent the HTC Vive with proper installation and guidelines. Everything to make it as easy and interesting for you to experience the full benefits of Virtual Reality will be made available to you by us.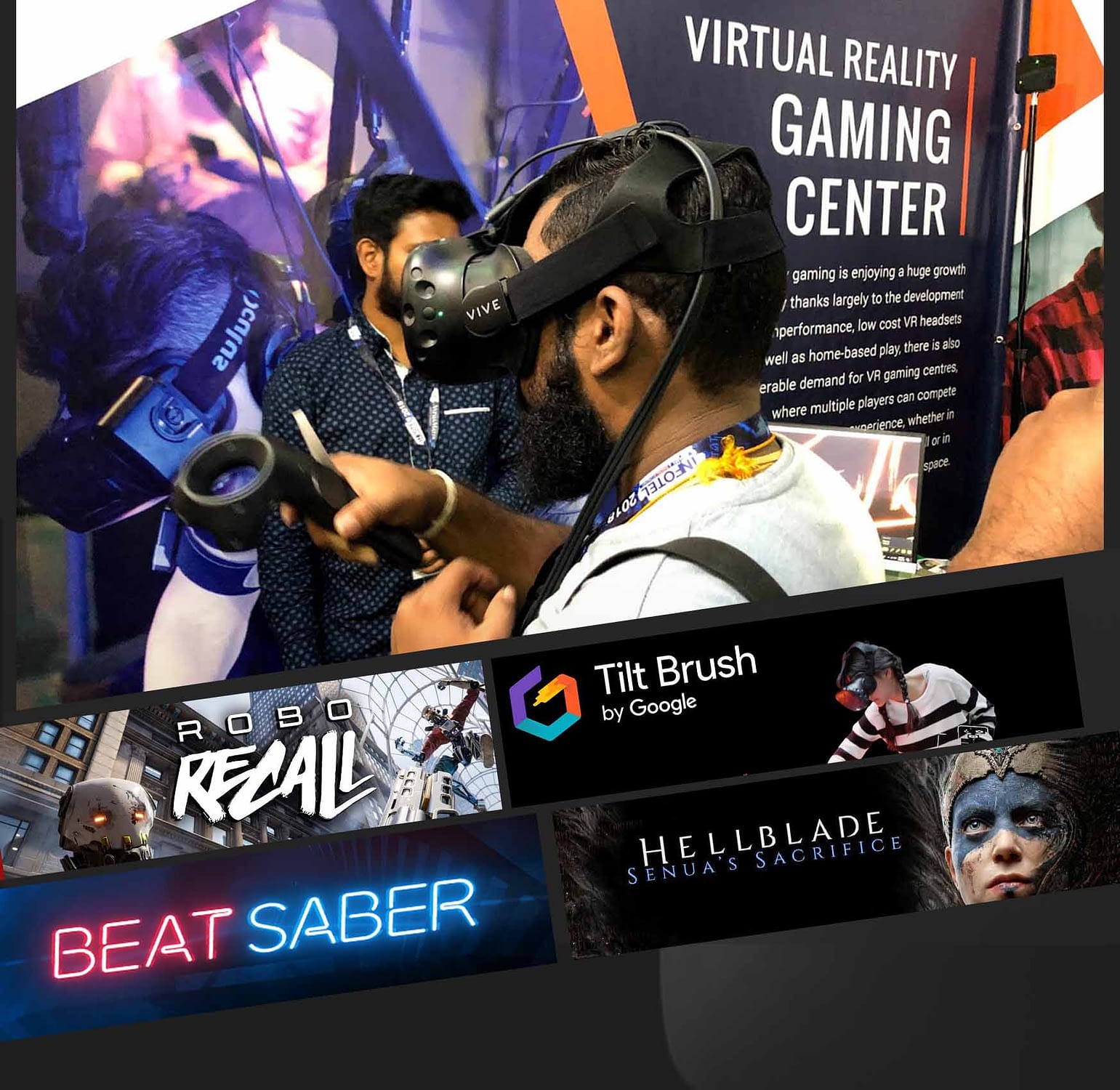 If you're not familiar with VR headsets, you might require a little assistance. Our well-trained expert rentals can help alleviate your stress if you feel you need help setting up the hardware. We can make renting the HTC Vive easy. Permit our experts to see you through the process.
B. EQUIPMENT ONLY RENTALS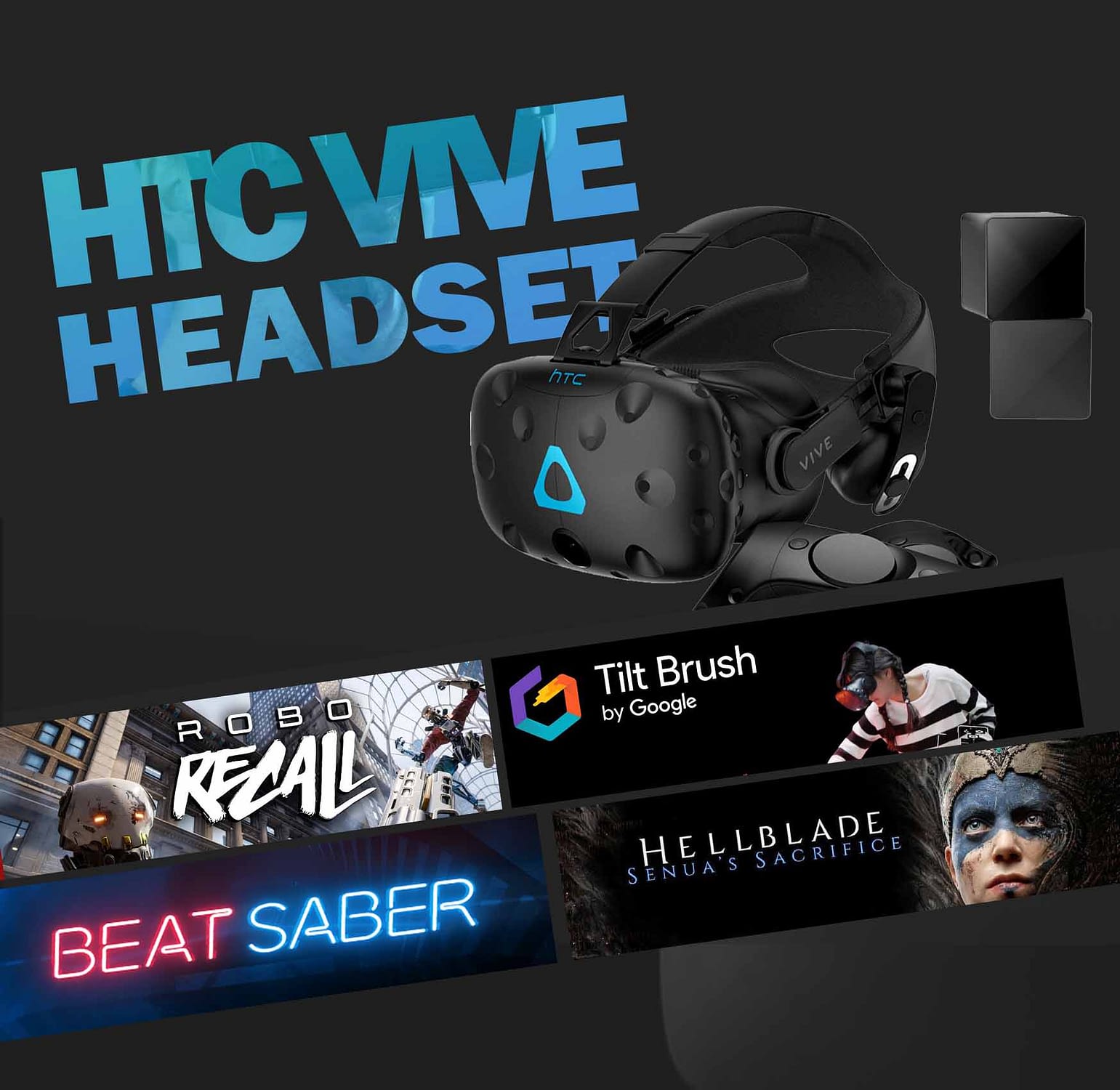 If you already possess the personnel you need to accomplish your goals, permit us to provide you with the latest and fully functional equipment and devices to ensure your guests have a blast.
What The HTC Vive Looks Like
Included With Our Rentals
New HTC Vive Headsets & Required Accessories

MSI Gaming Computer Preloaded With Selected VR Experiences

40′ Samsung TV with Tripod

Up to Three Hours of Pre-Event Strategy with VR Experts

High Quality Headphones

One Power Strip, Plus Necessary Extension Cords

Unlimited Email and Phone Support

Premium Pelican Cases (With Wheels) For Easy Equipment Transport
Virtual Reality: Fully Immersive 360° Viewing

Headset Weight: 1.03 lbs

Headset Sensor Type: Accelerometer, Gyroscope

Mounted "Lighthouse" Sensor Type: Photosensor

HTC Vive Controllers: Wireless, Multi-Touch Trackpad, Dual-Stage Trigger, Rechargeable Batter
HTC Vive is the top-rated virtual reality (VR) device that creates fascinating VR experiences for any operation it is included in.
It is a virtual reality headset created by HTC and Valve. The headset utilizes room-scale tracking features which permit the user to move in 3D space and also includes motion-tracked handheld controllers to properly interact with the environment. The headset is connected to a computer device through a long cord, and the controllers are utilized wirelessly.
The HTC Vive is known for its incredible capabilities for use both in education, business, and even your personal life. It helps to design and make available, experiences that would otherwise not be possible for human accessibility.
The HTC Vive is undoubtedly the best virtual reality headset available on the market. With its fascinating features, it helps you to bring your imagination into reality, and take you to places you've never been before.
In addition, the HTC Vive headset is created for comfort, utilizing a lightweight layout which ensures that you have a completely smooth virtual experience.
Also, the inclusion of Vault corporation features and devices into the HTC Vive headsets, provides you with extraordinary virtual reality experiences.