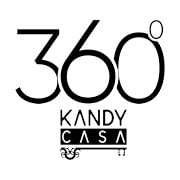 360° Kandy Casa
Kandy Casa entertains amazing views of different surroundings. 
The aesthetics of Kandy Casa was built with our guests in mind. Every piece of furniture and design was carefully selected to conform to the calm, peaceful and tranquil environment in the picture. This ensures that we provide guests with extraordinary and fascinating Virtual Reality experiences.
How this works
We capture the property with our cameras. After proper examination and transformations, your complete 3D space will be ready to explore in a high degree VR experience. You can as well include it on your websites and also share it via social media platforms.
With this, you are opportune to step into space and conceptualize the flow of its rooms in a dynamic and smooth experience. We at VR Labs use the 360 scanning technique and also a capture method that is highly detail-oriented and focuses on consistency in navigation. We spend more time on-site to ensure that our product reaches its full potential to ensure we give your guests a blast and wonderful experience virtually.